Cine Europa Screening Schedule
Shangri-La Plaza Mall
Shang Cineplex
FREE ADMISSION!
Millions (Danny Boyle, UK)
Sept 22 7:00 pm
September 25 4:00pm
October 2 1:00pm
The countdown is on- in 7 days' time Britain converts to the Euro. It's the biggest opportunity the criminal world has ever had. Billions of sterling head for the incinerator. When a railway heist goes wrong and an enormous bag of money falls from the sky into the hands of Damian and Anthony, there's only one thing to do- spend it like there's no tomorrow....But how can a 7 and 9 year-old hope to spend a quarter of a million quid a week?
Step by Step (Un HONNETE COMMERÇANT, Philippe Blasband, Belgium and Luxembourg)
September 23 1:00 pm
September 26 7:00 om
September 30 1:00 pm
Two detectives interrogate a retailer called Hubert Verkamen in a Brussels police station. He is suspected of the brutal murder of an entire family. The police officers are convinced that Verkamen is a notorious drug trafficker whom they have never managed to catch red-handed. Verkamen denies the charges but decides to play along with them and thus begins a sophisticated game of cat-and-mouse during which Verkamen pretends to become the criminal they think he is.
Villa des Roses (Frank Van Passel, Belgium, Netherlands, Luxembourg)
September 23 4:00 pm
September 26 10:00 pm
September 30 4:00 pm
Paris 1913. In the 'Villa des Roses', a small boarding house, the arrival of the new maid, Louise, brings about a welcome change. The male guests try everything they can to seduce Louise, but only the charming Mr Grünewald meets with any success. Louise gives not only her heart to him but also her body. When she discovers that she is pregnant she hides it from him, for it transpires that in the meantime Grünewald has a new focus for his attentions...
Buttoners (Knoflíkári, Czech Republic)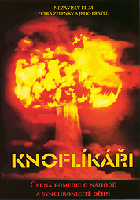 Septmeber 23 7:00 pm
September 27 4:00 pm
September 30 10:00 pm
Twist of fate and the twists of mind of the characters (mostly couples) combine in just the right twinkled absurd way in the interweaving episodes of this comedy. Each of the characters gets a good shot at being sarcastic and each is a sorry loser at some point yet none is turned into the butt of the joke. The place is Prague and the time is August 6th, 1995, except for one episode, set 50 years earlier in unflyable rain in the city of Kokura, Japan.
Dog Nail Clipper (Finland)
September 23 10:00 pm
September 27 7:00 pm
October 2 4:00 pm
Mertsi, an idealist, who even went to war as a volunteer and returned crippled. His overwhelming idealism transforms itself into a small act -that of clipping a dog's nails- and becomes an obsession, and in the end- fails.
The Spanish Apartment (L'auberge espagnole, France/Spain)
September 24 1:00 pm
September 27 10:00 pm
September 30 7:00 pm
As part of a job that he is promised, Xavier, an economics student in his twenties, signs on to a European exchange program in order to gain working knowledge of the Spanish language. Promising that they'll remain close, he says farewell to his loving girlfriend, then heads to Barcelona. Following his arrival, Xavier is soon thrust into a cultural melting pot when he moves into an apartment full of international students. An Italian, an English girl, a boy from Denmark, a young woman from Belgium, a German and a girl from Tarragona all join him in a series of adventures that serve as an initiation to life.
Twinni (Austria)
September 22 10:00 pm
September 25 1:00 pm
September 26 4:00 pm
Great expectations and great dreams. At the age of 13 Jana has to relocate from Vienna to her grandmother's home in the countryside. Deeply shocked by her parents' divorce she tries to find warmth and orientation outside of the family. But the strict confines of catholic culture make her become a rebel and let the conflict with her mother escalate. At the end of summer Jana is on the brink of growing up and experiencing her first moments of love.
Kroko (Germany)
September 24 4:00 pm
September 28 10:00 pm
October 1 7:00 pm
She's blond, she's tough, and she's untouchable : the femme fatale of Berlin-Wedding's backstreets. Coolness weighs heavily on Kroko's eyelids. It could be mistaken for boredom - if it weren't for the edge on her voice and her ice-cold readiness to walk right over anybody who stands in her way... She's just as fierce when she's out to have fun, but one of her joy rides ends in a crash and the juvenile court condemns her to do welfare work in a housing project for disabled people.
I Love to Love (Netherlands)
September 24 7:00 pm
September 29 1:00 pm
October 1 10:00 pm
A romantic comedy. Anna is a young woman in her early thirties. When her lover Dirk (a doctor would you believe?) breaks up with her because he wants to give his marriage a chance, she totally freaks out. For her, no more men. Never again! Ever!
A Man Not Wanted (Italy)
September 24 10:00 pm
September 28 4:00 pm
September 29 7:00 pm
Naples in the 80s. Two men with the same name, Antonio Pisapia, are famous and successful: one is a pop singer, the other a soccer player in a Major League team. They have nothing in common, except the name and a destiny of failure and disillusion, when their professional and personal life suddenly collapse. At this point they meet only once, by chance .. The finale is intriguing and unexpected, proving the ability of the young director who is currently considered the Italian most promising author.
Extranjeras (Spain)
September 25 7:00 pm
September 29 10:00 pm
October 1 1:00 pm
The documentary film Extranjeras (Foreign Women) shows the diverse aspects of the lives, hopes and experiences of various immigrant women living in Madrid. A fresh and different look at the social phenomenon of immigration in contemporary Spain.
Faithless (Sweden)
September 25 10:00 pm
September 29 7:00 pm
October 2 7:00 pm
The emotional and riveting drama about three adults caught in a love triangle and the resulting devastating consequences. Written by Ingmar Bergman, adapted and directed by Liv Ullmann, Faithless is loosely based on a true episode in the life of the Swedish director.
Dying to Go Home (Portugal)
October 1 4:00 pm
October 2 10:00 pm
Fantasy fun drama "Mortinho por Chegar a Casa (Dying to Go Home)" portrays a Portuguese immigrant in Amsterdam, who is killed in an accident to awaken in a cemetery as a ghost. Realizing that the only way he can find peace is to have his bones buried in his native land. Santu leaves for his hometown to seek help from his family.